"

That is beautiful which is produced by the inner need, which springs from the soul.

"

Wassily Kandinsky, Concerning the Spiritual in Art
The Creative Music Lab, led by Alessandro Sgobbio, is basically a place where you are going to finally focus only on your own music! With the guide of Alessandro, you are going to work on your own musical ideas (improvised, composed, drafts, finished songs…), clarifying the possible solutions you can use in order to make your music/composition sound fantastic!
Along with this exciting development of your own musical creations, Alessandro will also help you recognize where you can improve your instrumental skills, as well as your composing or performing skills (timbre, rhythm, harmonic knowledge, etc).
In Alessandro Sgobbio's teaching philosophy, every musician naturally owns a unique brilliant and personal soul, a special core which everyone of us needs to investigate, through music, in order to re-connect with it. Every technique or method he teaches or suggests is related to this goal, which is the key for producing music that is able to communicate who you really are, and inspire other human beings.
Focus on your music, and reconnect with it.
It is going to be an amazing journey!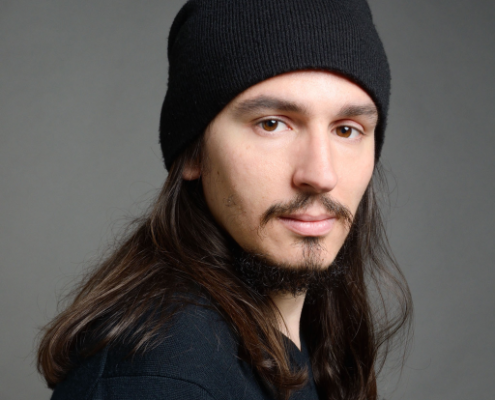 Pianist, composer, improviser, producer
Alessandro Sgobbio is the bandleader of international projects based in Italy, USA, France, and Norway.
As a leader/co-leader he has composed, produced, and released nine albums (piano solo, duo, trio, sextet), performing and touring in Europe and in the US.
His co-led project Pericopes (6 albums, over 100 concerts in Europe and USA) has won 1st Prizes at Umbria Jazz Festival and Padova Carrarese.
Alessandro also has had the honor to work as a composer, artistic director and pianist for several pop music productions and theatrical shows (recently, he was the musical director for a series of creative fashion shows).
Mentioned in the young-new-jazz-talents list by the Italian jazz magazine Musica Jazz, Alessandro has had the chance to live and work in many different European cities, absorbing the input and the freshness that the international music scene offers.
For 10 years, he has also been a Yamaha Music Europe official piano demonstrator.